Softmaker Freeoffice
Softmaker Freeoffice is an office suite that is available for both windows and linux, with a free and paid version. The free version can be downloaded from the website
http://www.freeoffice.com/en/download
The suite provides the following 3 applications
Textmaker
This is the wordprocessor. Supports microsoft formats like docx and doc. However the free version can only ready the latest docx formats but not write them. This limitation is covered up in the paid version.
Freeoffice PlanMaker
This is the excel application in the suite. This too can open microsoft formats like xls and xlsx.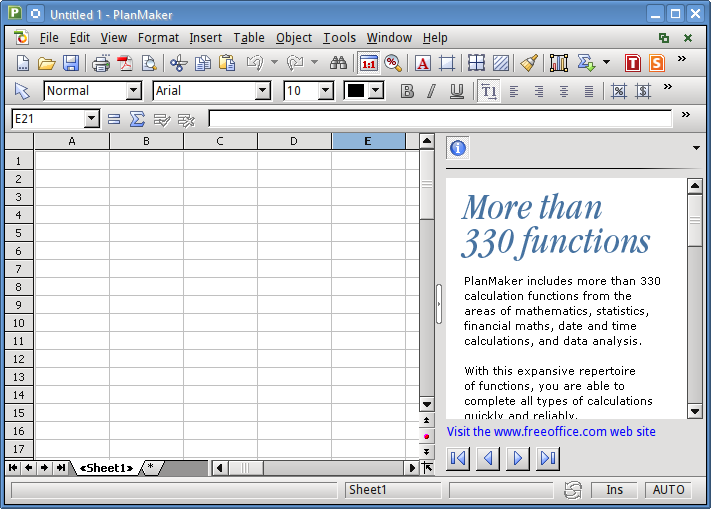 Freeoffice Presentations
Right as the name suggests, this is the powerpoint application of the suite.
Install
To install Freeoffice just register at the download page
http://www.freeoffice.com/en/download
and they would send you an email containing the download link. The download would contain a single deb file that can be easily install on ubuntu using gdebi or dpkg as follows
$ dpkg -i ./softmaker-freeoffice_676-01_amd64.deb
Features
There are some differences between the free and the commercial versions. Check out the website for a complete list of the features.
I personally find it a bit better than Libreoffice/openoffice for 2 reasons ...
1. It starts 2x faster than libreoffice. Works well on netbooks and older computer that are low on hardware resources.
2. Has got a very neat user interface compared to libreoffice even on KDE desktop. Gives a very organised and confident look.
Apart from that it can be run portably from a usb drive as well. Works good for simple day to day tasks. Try it out.