Here are some IDEs that work very well on Ubuntu ( and other Linuxes ) and can be used as an alternative to the terminal gcc or g++ thing.
Geany
Url : http://www.geany.org/
Install with sudo apt-get install geany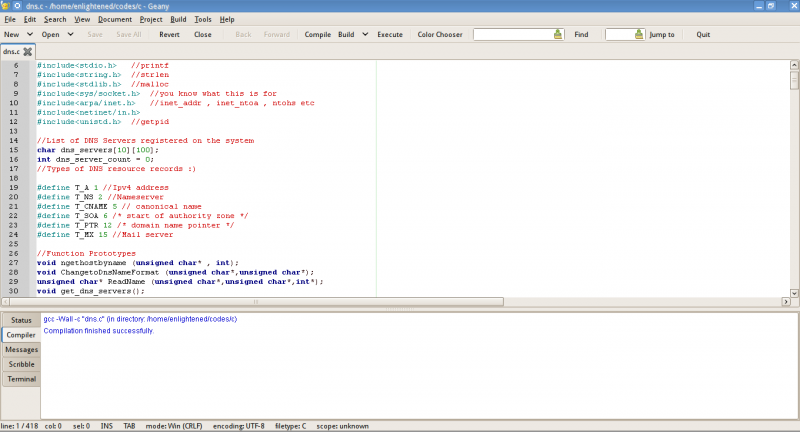 Open any C/C++/PHP/Html/Python/Perl file and start coding. Compile with F8 , Build with F9 and execute with F5.
Very simple indeed. Has many other features.
No configuration needed!
CodeBlocks
This one is there in the Synaptic. Simply do a sudo apt-get install codeblocks and you are done.
Start coding a C/C++ program and then press F9 to build and Run. Indeed much faster than the terminal.
No configuration needed!
There are other IDEs like Kdevelop , Anjuta , Codelite , Netbeans etc but all of them need too much of configuration before even a single piece of simple code can be run. That is where geany and codeblocks help. Very efficient for testing single file programs.