The CPU is the most vital hardware in your system. It allows you to perform multiple tasks in a short amount of time. Ideally, we want the CPU to work at peak performance. A processor operating on the highest levels draws a large amount of power, which then causes more heat.
To maintain the ideal levels of operation, we need to ensure that there is sufficient cooling to the CPU.
The heat generated by the CPU can sometimes be more than the capacity of the included thermal solution of the CPU manufacturer, which then leads to Thermal throttling that limits the processor speed.
Buying third party cooling solutions is the best way to prevent throttling and get the most out of your CPU.
For the uninitiated, a CPU cooler absorbs the heat from the Integrated Heat Spreader (IHS) with its heat pipes, then transfers that heat to the fins, and then dissipates it by the fan(s) blowing through the fins.
Now that we understand how the cooler works, we need to take in mind a few considerations to choose the best air cooler for our CPU.
Here are the key criterias you should keep in mind when looking to buy a new cpu air cooler:
Processor Specifications
CPU Load and Performance
TDP
Case Restrictions
Socket Compatibility
RAM / Graphics Card Clearance
Heat pipe material
Fan Noise
Aesthetics
Budget
1. Processor Specs - Intel vs AMD
In order to buy a good air cooler for your cpu, it is important to understand your processor first. Intel and AMD are slightly different.
Intel has fewer cores and higher turbo clock speed.
AMD has more cores and lower turbo clock speed.
Historically it has been seen that Intel processors produce more heat overall under continuous load conditions. So if you are in the Intel group, you should be aware of this and be prepared to get a cooler that has more powerful cooling.
If you're using an Intel processor, you're either going for the bulky High-Performance Air Coolers or the very expensive All-In-One kits. That's because Intel is stuck on the very old 14nm process and is pushing the limits of what they can get out of the node.
The general rule is, if you add more cores and increase frequencies on a processor, it will draw more power, which then results in higher temperatures.
On the other hand, the smaller the node, the less power required to run the processor, therefore cooler temps for the processor.
AMD has significant lead over Intel, with the the newer 7nm process node and the architectural advantages of Ryzen.
In terms of thermal management, the Ryzen line of processors is so efficient and well-engineered that you can get away with just buying the most popular aftermarket air cooler.
In short, it's a lot easier if you're planning to buy an AMD platform. On the other hand, you need to pay more attention if you're on Intel.
2. CPU Load and Performance
Knowing your use case scenario is an easy way to determine the level of performance you need.
If you just browse the web and play online games, then you're a light user. If you play triple-A games and stream at the same time, then you're probably a Moderate User. If you render, transcode, compile, stream, encode, and multi-task, then you're definitely a Heavy User.
The general rule when it comes to air cooler design is that the more the fins and heat pipes, the better. With this in mind, we can determine the level of performance the Air Cooler has just by looking at the number of heat pipes, fins, and tower(s) it has.
For AMD processors:
Single tower & low profile – for Light to Moderate users with Ryzen 3 to 7 (1st to 4th Gen). E.g. Coolermaster Hyper 212 Evo, Cryorig C7
Thick Single tower – Moderate to Heavy users with Ryzen 7 to 9 and Threadripper (1st to 4th Gen). E.g. Corsair A500, Scythe Mugen 5
Dual tower – if you are a Super Heavy user with Ryzen 7 to 9 and Threadripper (1st to 4th Gen). E.g. Be Quiet Dark Rock 4 Pro, Deepcool Assassin III
For Intel processors:
Single tower – for Light to Moderate users with Intel Core i3 to i7 (1st to 8th Gen)
Thick single tower – for Moderate users with Intel Core i7 to i9 (8th to 10th Gen)
Dual tower – if you are a Heavy user with Intel Core i7 to i9 (8th to 10th Gen)
Overclocking
If you are in any way planning to overclock your cpu, then beware that you need even more powerful cooling. Overclocking pushes the clock frequency to its higher limits and in order to harness the power, you have to make sure that the cpu does not throttle down due to high temperatures.
3. Socket Compatibility
In choosing a CPU cooler, socket compatibility can be easily overlooked. This is very critical for Intel users, as Intel tends to change sockets every generation, sometimes requiring different brackets for newer sockets.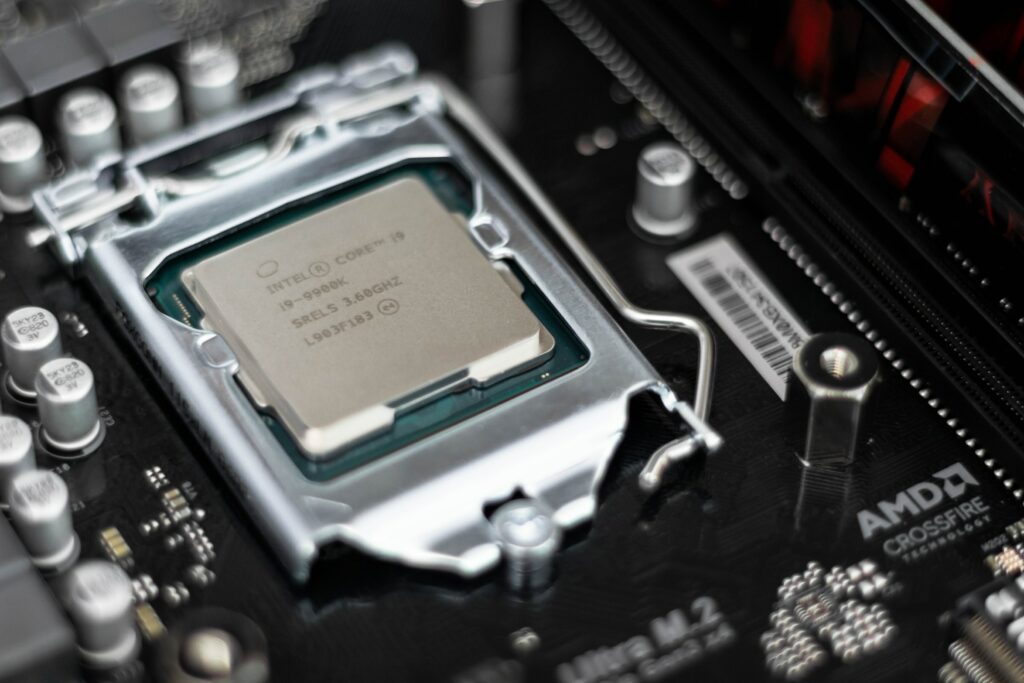 The good news is if you own an older cooler, there are a few companies that will send you these brackets if you email them.
Almost all of the latest Air Coolers now support the newer sockets for both AMD and Intel including the popular ones like AM3, AM4, LGA1151, LGA2066 and, LGA 1150, but it won't hurt to always check before buying.
4. Thermal Design Power or TDP
TDP is a measure of how much heat a cooler can handle or cool off. TDP is specified on processors as well where they indicate the amount of heat generated by the processor under idle or load conditions.
However it should be noted that TDP numbers are really not accurate. But still they are useful to get a rough idea about the heating or cooling capacity.
Ideally, you want to choose a cooler that has a tdp rating which is higher than the TDP rating of your processor by a certain ratio so that it can handle the heat generated from the processor.
These are some of the popular models available with their supported TDP (max) values.
Noctua - NH-D15: 165 watts
Coolermaster - Hyper 212 Evo V2: 180 watts
Deepcool - Assassin III: 280 watts
Corsair - A500: 250 watts
Be quiet - Dark Rock Pro 4: 250 watts
For example an processor like Intel Core i5-9600K has a rated TDP of 95W. In order to cool such a processor under heavy load conditions it is recommended to use a cooler with a tdp rating of atleast 150W.
Now, in general the higher the tdp rating of a cooler, the better. However the cooler itself will come with certain restrictions based on the size of the heat sink towers that may limit your options.
5. Case Restrictions, Size and Weight
Your case dictates the limit on how high or low profile you can go with an air cooler. High-performance air coolers tend to be thicker, taller, and wider to take advantage of bigger surface area for faster heat dissipation and better cooling.
The design allows the system to have a lesser amount of fans to cool the system. Thus, it is ideal for more compact cases.
Always check your case's clearance before buying. This can be found on the product website or manual.
Dual tower air coolers are much larger sideways and might obstruct the RAM or the graphics card space. So carefully check the location of the RAM slots and pcie slots on your motherboard.
Also keep in mind that dual tower air coolers like the Noctua NH-D15 will also be heavier, and put more weight on the motherboard.
There are certain cases with support plate for additional screws behind the motherboard that can hold the air cooler more firmly by providing extra support.
So in case you are choose to buy a dual tower cooler, then look for a more compatible cpu case that can provide more support and space to the cooler.
6. RAM, and Graphics card clearance
High-performance RAMs and VRMs tend to have taller heatsinks to dissipate more heat, and sometimes it obstructs the installation of high-end coolers with larger heat sinks.
The good news is that most of the newer air coolers now have a bigger allowance in consideration.
Additionally, there are some motherboards that require the GPU to be placed in the topmost PCIe slot or the slot itself is a few centimeters higher than usual. Keep in mind that these could also obstruct bigger coolers.
Dual tower coolers like Noctua NH-D15 consume more space and are more likely to bump into the RAM area. However they can be made to adjust by changing the position of the fan to the other side which has more space.
Sometimes due clearance issues, you may not be able to use dual fans with dual tower coolers, in which case you have to use only one fan.
7. Heat Pipe Material and Design
If you want the most out of your money, then you should also consider the materials that the cooler is made of.
Most cooler heat pipes are made of either Aluminum or Copper and sometimes a combination of both. Copper has the best thermal conductivity overall. Aluminum is about half as good. So if you want the best performance, go for Copper.
Most Air Coolers are designed with either Direct or Indirect contact. Indirect contact is designed to transfer heat evenly to six or more heat pipes.
Although Direct Contact is more efficient in transferring heat to the fins, it does not distribute the heat evenly to the heat pipes. That is why you usually see four or fewer heat pipes for this kind of contact design.
Keep in mind that direct contact is always better for smaller consumer size CPUs.
8. Fan count, airflow and Noise
The number of Fans and Fan RPM contributes to the total noise of your system. More fans don't necessarily mean better cooling for your CPU, but it might nake your system less noisier, since each fan has to run at lower rpm compared to single fan running at higher rpms.
Most budget air coolers come with single fan, though you can purchase an additional fan and install dual fans in a push-pull configuration for improved air flow.
Moreover, larger air coolers that have dual towers, will come with dual fans as well, where you need to use both fans for best cooling.
However keep in mind that more fans need more space and sometimes they could interfere into the space of other components like RAM or PCI-E slots. Some air coolers like the be quiet! Dark Rock Pro 4 come with different sized fans 120mm + 135mm. One of the fans is kept smaller to avoid space conflict with other components.
The faster the fan spins, the bigger the draft it generates, which equates to more noise.
It's always better to go for bigger fans because they generate enough air flow even at lower RPMs. Air flow is measured in CFM and typical values are around 35 CFM.
Also, make sure that the fan is PWM controlled for better management of its RPM to further minimize the noise without affecting the cooling.
9. Aesthetics
In choosing an Air Cooler for your CPU, don't stray too far from the norm like the Prolimatech Genesis or the Thermaltake DuOrb. Never go for the weird looking ones as the standard tower type coolers will always produce the best results.
Always prioritize performance overlooks, or at least minimize the performance delta.
For cleaner overall internal looks, Gun-Metal Black and Mirror Finish will always blend better with your RGB lightings inside your case.
Now there are plenty of air cooler with inbuilt RGB lights like the, Cooler Master MasterAir MA620M. So if you are building a gaming machine with premium looks then you might consider one with RGB as well.
10. Budget
The PC industry today is so big that there is so much product competition in literally any hardware category. Better competition means better products.
Air Coolers come in a variety of price range starting from as low as $40 to as high as $200. Now ofcourse more expensive air coolers will have better overall features, but even the low budget ones will work just fine in most cases if you do not plan to over-stress your cpu in day to day usage.
One example is DeepCool and its Gammaxx 400. It's one of the most underrated and best value coolers you can get for as low as $20.
There is so much value in smaller brands nowadays that you'll hardly ever be constrained by your budget. Keep in mind that research is always the ally of a smart buyer.
Brands
Air coolers are available from numerous brands, but they are not all the same. Some brands like Noctua and CoolerMaster are know to perform better than other brands.
Some brands offer cheaper coolers so they might have made a compromise somewhere in the quality that is going to affect overall performance.
Some of the popular brands include
Noctua
Arctic
Corsair
Coolermaster
Thermaltake
Deepcool
Lets take a quick look at each brands.
1. Noctua
Noctua is one of, if not the most trusted premium brand. They're known specifically for their thermal solutions like the thermal paste NT-H1, premium 12cm Fan NF-P12, tower coolers NH-D14/15 and NH-U12S, and many others.
These products have won countless awards globally and are definitely the industry standard for CPU cooling solutions.
2. Arctic
One of the pioneers in CPU and GPU cooling solutions, Arctic is known for their products Thermal Compound MX-2/4, GPU cooler Accelero series, CPU cooler Alpine and Freezer series.
Their products are at the top of the benchmarks and always sought off by enthusiasts.
3. Corsair
Corsair is one of the PC industry's cornerstone and founding members. Their products are popular for having the best quality and warranty.
They made the older Tower coolers A50 and A70. Their latest model is the A500 for high-end processors.
4. Coolermaster
The name says it all. The company that made, arguably, the best and most popular CPU Air Coolers in the market.
The CM Hyper 212 Evo is the most trusted and recommended cooler because of its performance and affordability. They popularized the Direct contact design of their copper heat pipes to the CPU.
5. Thermaltake
One of the most innovative Brands in the CPU cooling industry, Thermaltake is right up there with the top companies when it comes to PC coolers.
They make the best competing products like the Frio Dual and Frio Extreme which are among the top Tower-type Air Coolers.
6. Deepcool
Deepcool is one of the most competitive companies when it comes to value and price.
They make the most underrated and cheapest Coolers in the market namely, the Gammaxx 400 V2 and Assassin 3 which uses direct contact Copper heat pipes and aluminum fins. And the performance of this product is almost identical if not better than the competition.
Recommended Models
1. Noctua NH-D15
Dimensions: 165mmH x 150mmW x 161mmD
Fan(s): 2x NF-A15 PWM premium fan, 1500rpm
Material: Copper base and heat pipes (6)
Wattage: 1.56watts
Gross Weight: 1320g
Socket compatibility: Intel LGA1150, LGA1151, LGA1155, LGA1156, LGA1200, LGA2011, LGA2066 and AMD AM4, AM3(+), AM2(+), FM2(+)
Air flow: 82.9 CFM
Noise level: 36.0 decibels
2. Be quiet! Dark Rock Pro 4
Dimensions: 145.7 x 136 x 162.8
Fan(s): 1x Silent Wings 3 120mm PWM; 1x Silent Wings 135mm PWM
Material: Aluminum Heatsinks and Fins
Wattage: 2.16watts
Gross Weight: 1130 gram
Socket compatibility: 1200/1150/1151/1155/1156/1366/2011(-3) Square ILM/2066; AM2(+)/AM3(+)/AM4/FM1/FM2(+)
Air flow: 33.16 CFM
Noise level: 24.3 decibels
3. Cooler Master Hyper 212 Evo
Dimensions: 116 x 51 x 159 millimeter
Fan(s): 120mm Sickle Flow; 600-2000 RPM
Material: Aluminum Fins, 4 Direct Contact Heat Pipes
Wattage: 2.64 Watts
Gross Weight: 590 grams
Socket compatibility: LGA2066, LGA2011-v3, LGA2011, LGA1366, LGA1200, LGA1156, LGA1155, LGA1151, LGA1150, AM4, AM3+, AM3, AM2+, AM2, FM2+, FM2, FM1
Air flow: 82.9 CFM
Noise level: 36.0 decibels
4. Scythe Fuma 2
Dimensions: 131 x 154.5 x 137mm
Fan(s): Kaze Flex 120 Slim PWM (Fan 1); Kaze Flex 120 PWM (Fan 2); 1200rpm
Material: Nickel-plated Copper; 4 Direct Contact Heat Pipes/Aluminum Fins
Wattage: 2.16watts
Gross Weight: 1000 gram
Socket compatibility: Intel LGA1150, LGA1151, LGA1155, LGA1156, LGA1200, LGA2011, LGA2066 and AMD AM4, AM3(+), AM2(+), FM2(+)
Air flow: 33.16/51.17 CFM
Noise level: 23.9/24.9 decibels
Conclusion
As you are all ready to choose an air cooler for your CPU, always remember to see more than one review of the product to get more accurate user data.
Make sure you're getting the same opinion from different users. Hope this guide will be able to help you save money, time, and effort.